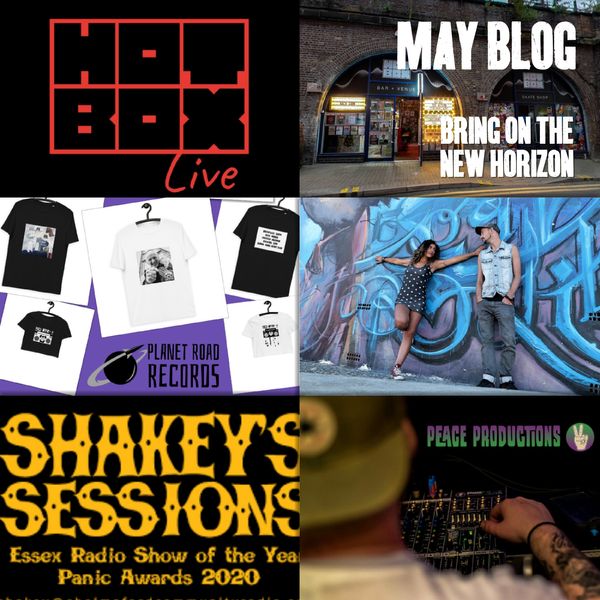 Hola!
After more than a year without playing a live gig, and before that having only played our latest album 'Gravitate' in 3 different concerts, the idea of playing a full loud set in front of a stage with real people has been feeding and empowering us. We are massively thankful to Shakey for booking us for the Opening Night of live music at Hot Box, sharing the night with Rebellion Band, 
So if you can don't miss out and support live music in Chelmsford. Many venues have struggled unimaginably during this period, they need your and our support now more than ever.
Remember to book your tickets in advance by following this link. 
You can also follow Shakey Sessions to stay on the radar of the great music nights he sets up. 
Now, talking about 'Gravitate' which has had a very short life playing live - we intend to play it as much as possible when we are given the chance - we also have the news that our new album is shaping up slowly but steadily. We started recording it last year before the pandemic started with Josh Abbott from 'Peace Productions'. The truth is, we never had the intention of recording a new album, but as he made the process very easy end enjoyable, and as during the lockdown period we had time to write and dedicate to the songs and to build up a thirst to continue recording, after the lockdown we decided we were going to continue and record a new album. We have been mixing some of the songs, and we are very happy with the sound. It follows the same structure as 'Gravitate' but the songs have a different approach, texture and density. We are in no rush to release it yet as we have to record more songs, but yes, we are enjoying the process of getting deeper into the sound polishing it and experimenting with new mixes. 
Thanks to you our independent label 'Planet Road Records' is growing. Everyday that goes on we feel more convinced that we did the right thing by stepping out of the main streaming services and pioneering our way of bringing our music to you. Through a more personable process, we also feel closer to our fans and listeners by seeing those subscriptions adding up. 
This week we reached the number 250, and as we promised, our competition has a winner. it is Lorena Moya from Barcelona, who can now choose between several different T-SHIRT styles! 
Before finishing, we would like to tease you saying that we have exciting news coming soon, very exciting news! So make sure you keep following us, But most importantly, remember to subscribe to our Mailing List to enjoy the free subscription offer to access to all our music and video content. 
Have a great May!
M & M