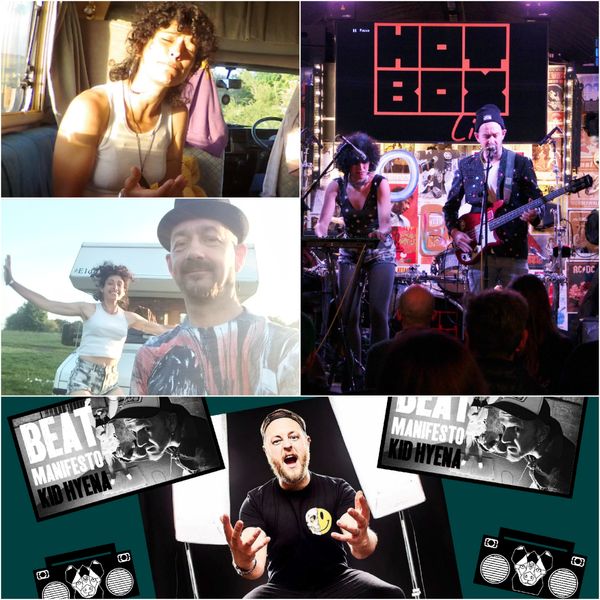 As we hit the summer we find ourselves in a period of transformation and much like the working title of our new album in the pipeline 'Changing Skin', we are aiming to fully align ourselves with music in our life and step by step even through the fog of this pandemic we feel we are getting there. 
At the beginning of May, we had Ollie Winiberg from 'BBC Music Introducing' reviewing our song 'Beat Manifesto', which felt like a good one year circle as he was the one of first DJ's to play it on the radio last year, just. Amongst other things, he likened us to 'The Prodigy' - You can read it here: 
Ollie Winiberg Review
To continue the month of transformation, we had a really good live concert at 'Hot Box' in Chelmsford promoted by 'Shakey Sessions' together with 'Rebelion Band'. It was a 'Sell Out', featured in local newspapers. We had an amazing night with a vibrant crowd, and a very welcoming crew at the venue. After 15 months without playing a gig, it was a life affirming night. Check out the pics on our facebook page.
Not sure it is where you are, but the weather here has been spectacular, so we went out to film and record a new song for our 'Soapbox 21' project. The song 'Higher than the Mountains', like many others, has had a very interesting journey, starting with an a cappella seed. After different shape shifting, the song landed to the sound amd shape you can hear here: 
Higher than the Mountains
Is it the end of the songs journey? Follow the page 'Soapbox 21'  to discover more. 
And last but not least, we have recently bought a motorhome to get out on the road from next Autumn on a tour! The tour will have an interesting twist. More news on that coming soon! 
If you have not already don't forget to sign up to our mailing list to take advantage of our 'Planet Road Records' Promo. With it you get access to all our music, videos and more!
If you have signed up then in your mail box you should have a link already for lift off. Did you miss it? Let us know and we will add you again.
Have a great June filled of power and positivity!