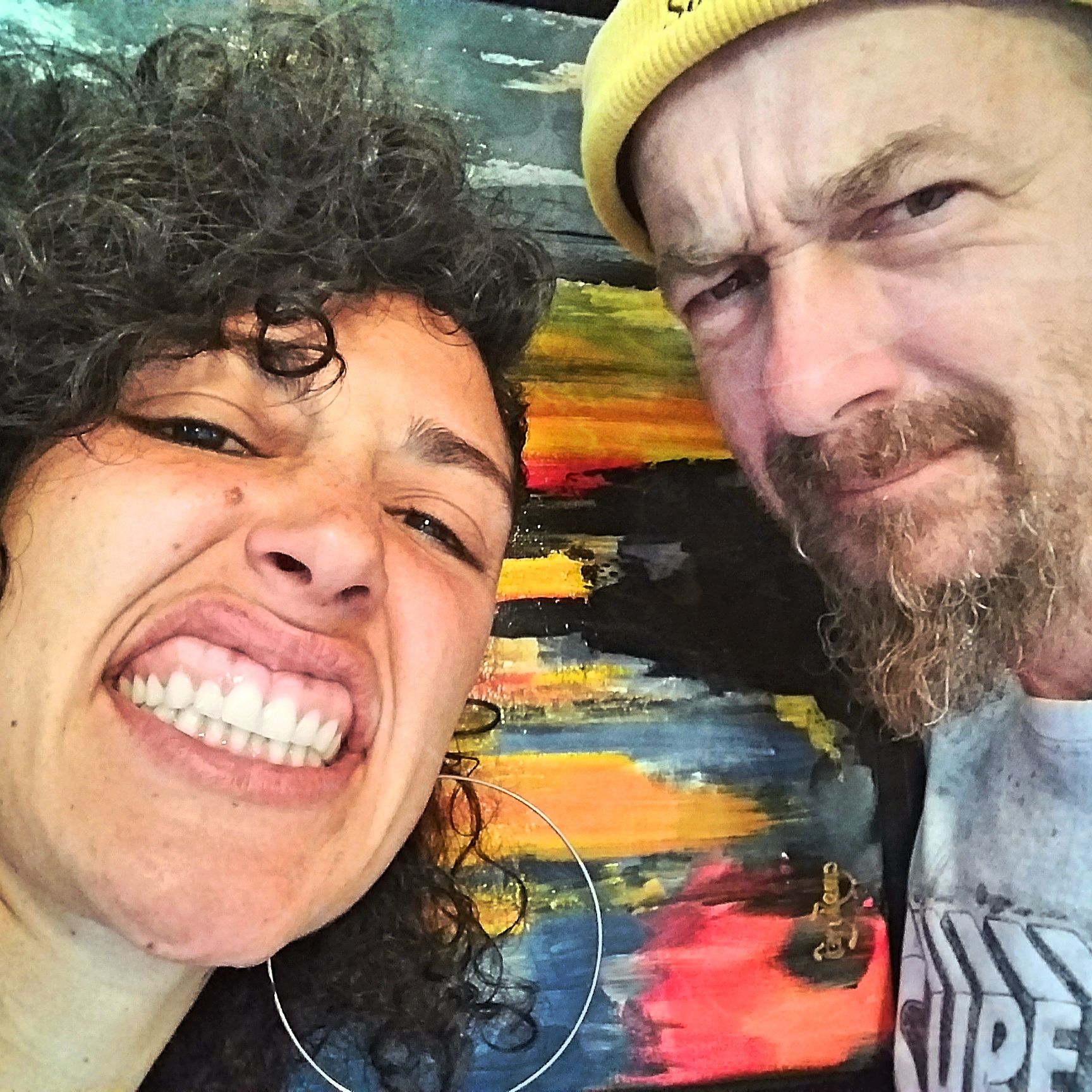 Hello! This past month we have been finding secret & magic spots around the Chiltern hills to practice and also to film some of the acoustic fruits via our 'Soap Box 21' video creators blog series. 
The videos from last month are quite varied, starting with 'Learning how to Fall'. The lyrics of this song were written by Matt way back when we were in Barcelona . He got the inspiration after speaking with a younger friend talking about life experiences, ups & downs, and when during the course of conversation the friend said 'growing up is overrated', Matt saw the light for a new song to be. It didn't really have any kind of shape until last year, when during lockdown we wrote and recorded an electric version that was played several times on the radio. But even though it had been well received there was always a feeling it could be better. 
After some re-thought, Matt found a different guitar line for it, and the tap dance came very swiftly with the fluid melody and new rhythmic opportunities. We prefer this version, the lightness of touch seems to suit the lyrics better. 
You can watch the video here.
Another song that has appeared in the blog series is 'She talks in her Sleep'. Originally performed by our first band together 'Three Colours Red' (Pic at bottom of page), together with Sofia Granato, this song brings a nostalgic feeling of fun times from our beginnings together. Sporadically Matt one day started playing it and this rainy day video is what came out after a few practices. 
The last song filmed over this period of time has been 'Peasant Life'. Written by Matt in our days in Tenerife last winter after he bought a new classical guitar. This song is like a portal that opened up a completely new lyric and song-writing approach. Dancing to it and finding the steps was a lot of fun. I have to say, I need to recuperate my breath quite a lot in between practices of this song, so it feels good when we get it right! Here it is, filmed in a very naturally reverberating spot we found in the woods - take number 7. 
On another creative aspect, our Musical Graphic Novel 'The Well of the Wolves' is continuing it's evolution! Artist 'Oriol Tuca' has now completed the promotional material and he is now deep in the design of the first 12 pages to present to publishers. With it, an amazing oil painted poster is on the way, we can't wait to share it with all of you. At our end, together with writer 'David Finch' we are polishing the scripts of the first Issues of Volume 1 and also completing the production of the title track. We aim to have everything ready to present to publishing houses by Christmas. It has been a long, long road to get this far and this is only the beginning, it feels really exciting to see it shaping up… we are sure you will love it! 
Now we are getting ready for our Autumn / Winter 'Planet Road Tour' in the campervan. We will begin in the beautiful area of Norfolk which we can't wait to explore & after that we move onto Sussex then Bristol. Keep an eye on our social media and website for updates. 25% of tour proceeds will go to the magnificent 'War Child' who do so much to protect children. Across the tour as well as gigs we will be providing community workshops, if you are reading this post and have any contacts in the areas mentioned please get in touch.
Finally for this month is our coming recording session in September. After recording 6 songs at Card Trick Music Studios in Chelmsford with 'Josh Abbott', we will be making steps to finishing our 4th album by recording another 4 more tracks.
The album so far is certainly close in style to our 3rd album 'Gravitate' but also in some way sonically different and more direct. 
We don't have a release date quite yet but it looks like it may see the light of day in early 2022. 
Thanks for tuning in, Keep up the summer spirit! 
M & M X

(Pic Below - Three Colours Red - Barcelona 2010)