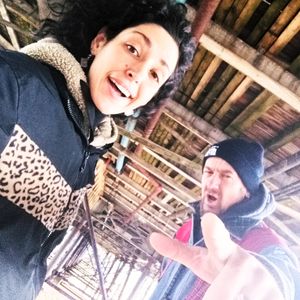 Hello! 
We thought we'd get one last mail in before launching our fanzine in the new year. 
This past month our tour has taken us to many new places around the Norfolk & Sussex area where we have met lots of new people and it has been such a joy to connect with people with our music after all the pandemic gloom. 
So many people we have met had a sad pandemic story to tell it only reinforces the idea more that we want to get out and entertain and bring some joy back into people's lifes. 
We have only been on the road just over two months and musically we have been morphing in new directions. 
With the realities of motorhome living and more opportunities coming our way to play acoustically, our attention has turned to building and improving our acoustic set. We've now got a really high energy set with lots of tap and body percussion fused with dynamic songs that draw from a myriad of influences.
It's been an exciting time been able to delve deeper into the songwriting process & next month in Bristol we are happy to connect with independent label 'Phat' to produce a live set of videos with acoustic studio production - we've got a great producer on board so really looking forward to sharing the results with you.
Our surprise acoustic turn of direction also means we are putting our new album on hold, part of the reason being that with some perspective we feel a drummer working alongside the samples, synths, bass and tap will create a much more dynamic sound. With it close to being finished the temptation is to carry on, yet we feel the songs will be best served with patience and the right drummer.

So it looks like our next release will be acoustic in essence, we are looking at the possibility of an E.P early next year featuring crowd favourites from the early part of this tour - watch this space! 
You can listen to one of our latest acoustic tracks here on our Soapbox 21 series.
Hand of a Slave is a song that has been reimagined and forms part the album / soundtrack of our graphic novel project 'The Well of the Wolves'.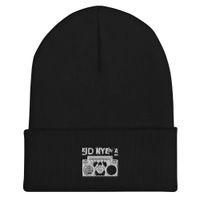 Last but not least! With the cold weather settling in we've noticed our beanies have been selling more than normal online, if you don't have one check them out here, we can testify from living in the motorhome they keep you warm! 
Be well, 
M & M  X