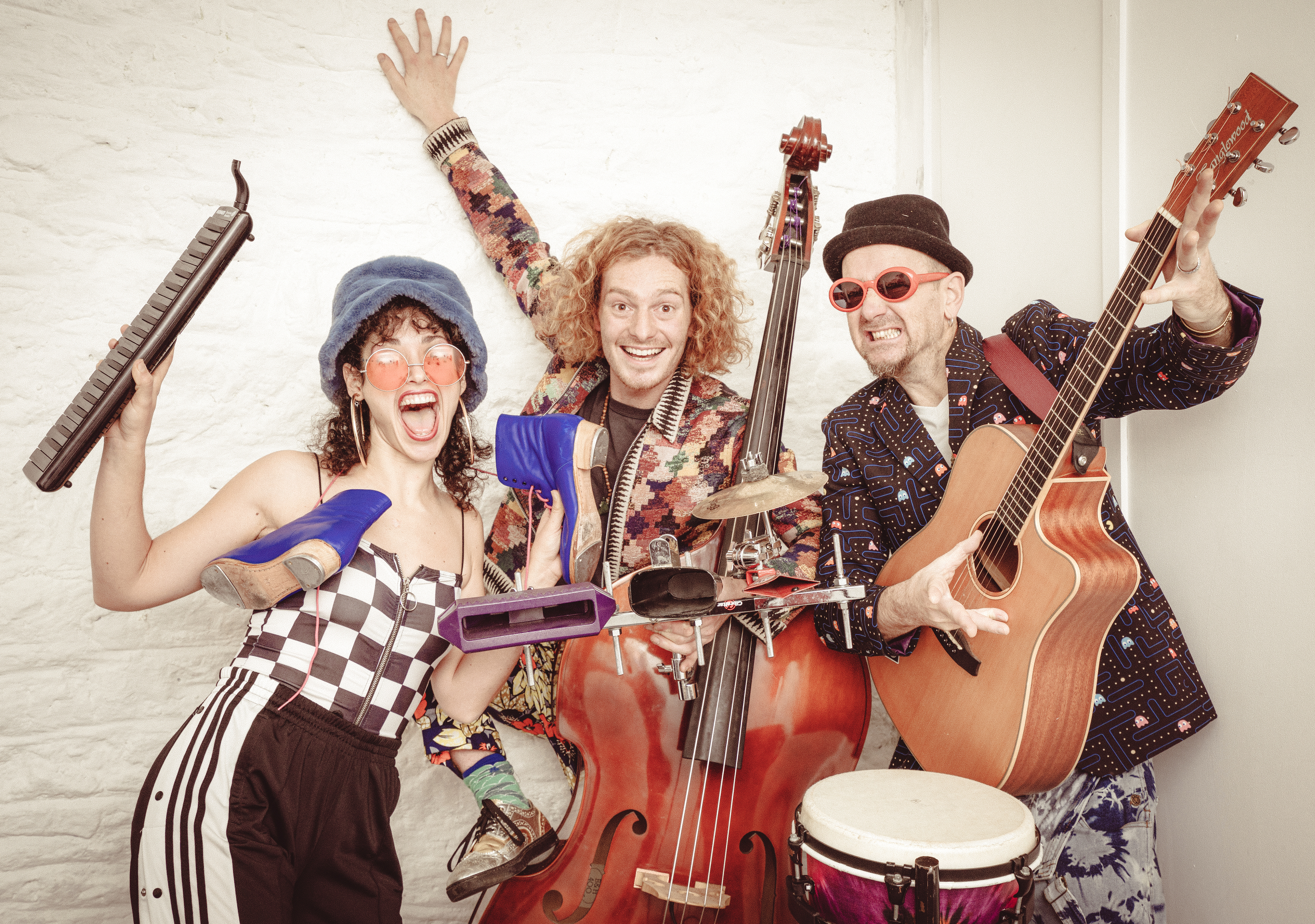 Happy New Year to you all and welcome to the new members! 
We hope you've all had a lovely Xmas and that 2023 manifests what you have envisioned with loads of positive vibes. 
We have been pretty quiet on the main front but very busy on the backstage with the new place we start calling home. Plymouth has been showing us many different interesting layers and warm energy from its people. 
First and foremost, we would like to introduce to all of you our new band member, double bassist Milo. It's quite funny how everything came to be with him, as we had wanted to work with a double bassist for a long time and just felt that the right moment and person would manifest eventually. We met his lovely parents - founders and amazing musicians from Baka Beyond - during the tour, and shared time together with him at Glastonbury festival. When we played in Plymouth in the summer, Milo and Maya (his funky italian partner) helped us to fall in love with the city. After a few weeks of moving here, we remembered that Milo is a double bassist. And from then the fun started happening. Milo has seamlessly contributed to the songs in a very playful, musical, rhythmical and expressive way which has brought the songs into another plane. The Gigs have been so much fun & even more energised! Keep an eye on our socials and website as we are busy booking more local and nationwide dates! 
The new instrument means that we have been looking at songs differently, and we have been writing new tunes which have been so much fun playing live whilst taking another look at other older ones. Gigs with people bouncing and singing along are our favourites, and these have been the ingredients of our gigs so far of 2023… so make sure you get your dancing shoes on and come to share your moves with us! 
With this new concept, our next recording steps are starting to happen slowly but steadily using our new music studio which you can find at Leadworks, Stonehouse, under the name of 'Planet Road Studio', Kaboom!. Matt has been busy recording some local artists which has been super exciting, hearing the stories of empowerment and transformation of the community is what brings us closer to this little corner of the world with incredible people in it. 
If you are interested about knowing what's going on with the studio, check the website here - www.kaboomhub.com 
Everything is done with a pay what you feel basis. 
Through Kaboom! we have also started running workshops on Improv' Comedy, Singing & Tap Dancing. Maybe it's something you would like to try!? 
We look forward to seeing you at our gigs, our next one is in Bridport on the 28th of January, if you are there or have friends around, let them know we will be making some noise, last time we were there we were promised a big dancing crowd! 
Have a great week everyone, and more, wishing you all a fruitful, creative and musical 2023! 
Hope to see you at a gig, 
♥ M x M x M ♥ 
P.S. - If you think you can help us get a gig in your local area, we would be more than happy to hear from you!