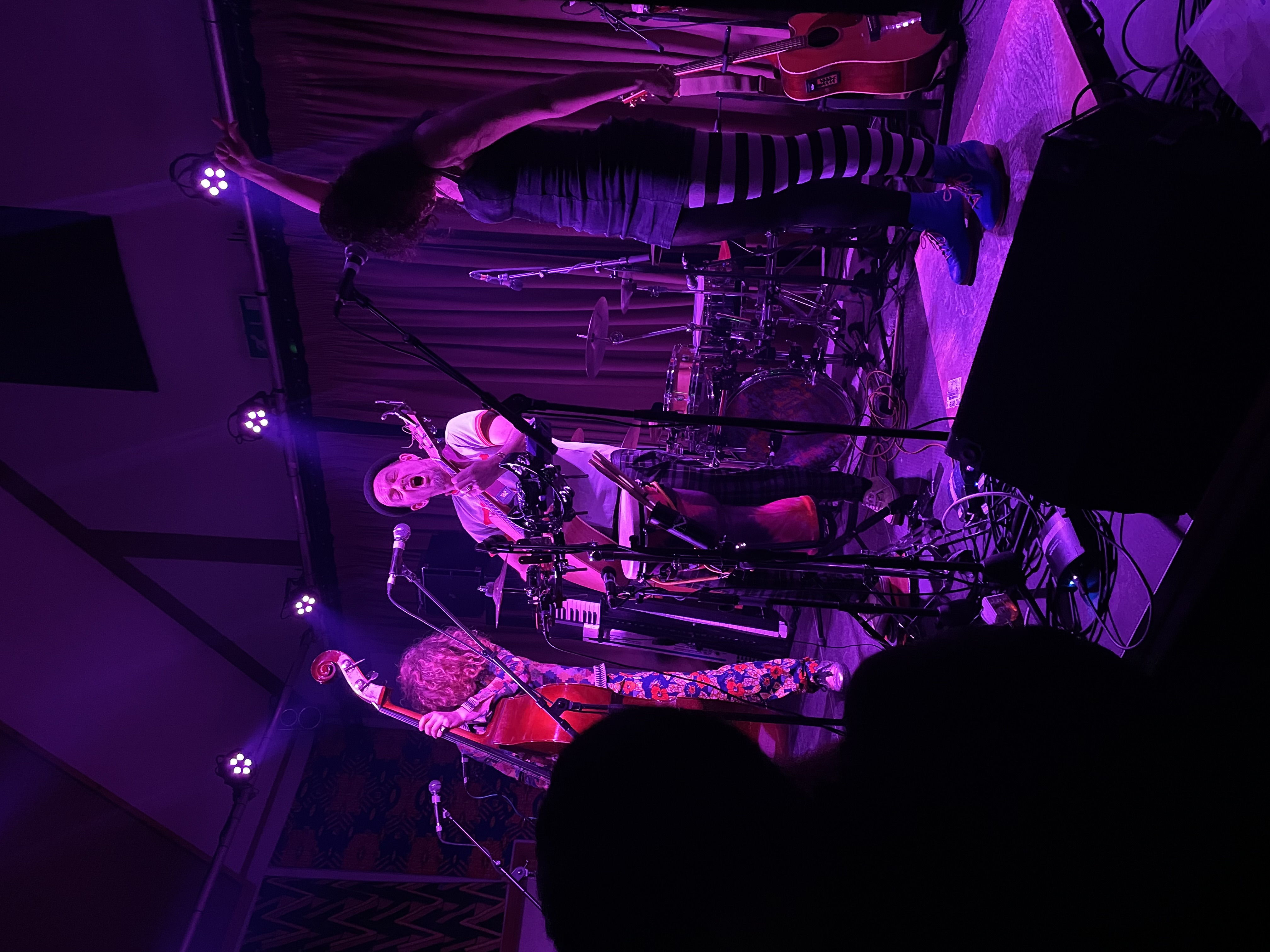 Hi everyone, 
We hope you've all had a great start to the year, staying positive and working with what keeps your inner fire burning. 
These last couple of months we have been developing our sound deeper with Milo, exploring new avenues and working on different aspects to continue the evolution of the band. Always so infinitely fascinating to see how many roads a song can take! 
Gigs have also kept us busy, the people from Bridport, Plymouth and Porthtowan have given us great vibes, empowering us more and more and wanting to do more! 
If you missed us at any of these shows, here is a video showing a bit of the super vibey crowd in Bridport, where we will be playing 2 more shows across the summer: 
https://www.instagram.com/reel/CoC9Ao-K9fh
And this video shows our last gig of February, at Mount Pleasant Eco Park, an eclectic and explosive night shared with Kizamba & DJ Miss FiFi. We had so much fun! And what a lovely site… if you've never been there, please go and check it out! A great venue with a lovely campsite, a restaurant cooking beautiful vegan food cooked from the heart, and just a short drive/walk to a great surf spot! We are going back there to play at Tropical Pressure Festival… which promises to be an unforgettable weekend in July… maybe that's something you would like to add to your calendar? 
https://youtu.be/bOpNP0bKaZk
 - Please like and share to help us scale the algorithm wall! 
With March starting we are looking ahead and filling up more summer dates to keep us busy moving around the country and (constantly) thinking about that lovely weather and sun (this is obviously Spanish Maria writing). If there's any festival or any venue you would like to see us play, please get in touch! 
And make sure you don't miss us when we are in your area… check our next gigs on our website: 
https://www.kidhyena.com/gigs-pics
On the more immersive and explorative side, we find ourselves in the happy place that most of the songs we are currently playing have not been recorded. So, after a year of playing them on the road, we have chosen the crowd favourites that can make up an album and have started to make the first steps into recording them at our new studio in Stonehouse, Plymouth. Watch this space for info on the releases. It will be massive for us if you get behind them 
Enjoy the videos… and hope to see you at a gig! 
x M & M & M x