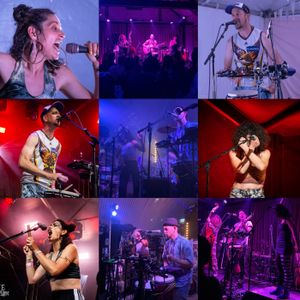 How do! Spring is here and some winter seeds are starting to pierce the earth.
We've been rehearsing as much as we can and Milo and his double bass is almost 100% integrated into our live set. With that really starting to glue in, we've been also adding more backing vocals and harmonies which are enriching the sound.
We are now well on the path to recording the new album 'It takes Courage to be Happy' with some guitar tracks down and some experimentation with double bass recording taking place.
Our first single and crowd favourite 'Everybody Here Loves Pablo' should see the light of day soon. Watch this space and please follow us on Spotify and other music streaming services to be sure to hear it.
The recorded song will very much capture our live sound in its simplicity and vibrancy.
Here's some lyrics from the song...
The pianists hand, played castles in the sky
and the bar mans generosity leaves no hour dry
Waiting at the door for the kingfisher to return
the laughter is out of step with how the record turns
A blind man who sings boxes clever with words
and the chatter on the phone is all that really stirs
In the mirror the graffiti is battered and blue
as the future is played out under the whole of the moon
'Everybody here loves Pablo' is a celebration of diversity and the dangers of how the subconscious can be swayed by ill informed political opinion.
We've also started live streaming and aim to do one once or twice a week, either as a full band or other forms.
Tune in and be sure to hear a few surprises.
If you have not already, you can find us on Instagram & Facebook @kidhyena.
There are lots of gigs coming up in Dorset, Devon & Cornwall - please check out our gig page, we would love to see you at one! 
Would you like to see us at your local venue? Don't be shy, let us know where and we will see what we can do.
More news & hopefully the new single very soon.
Stay tuned!
Kid Hyena