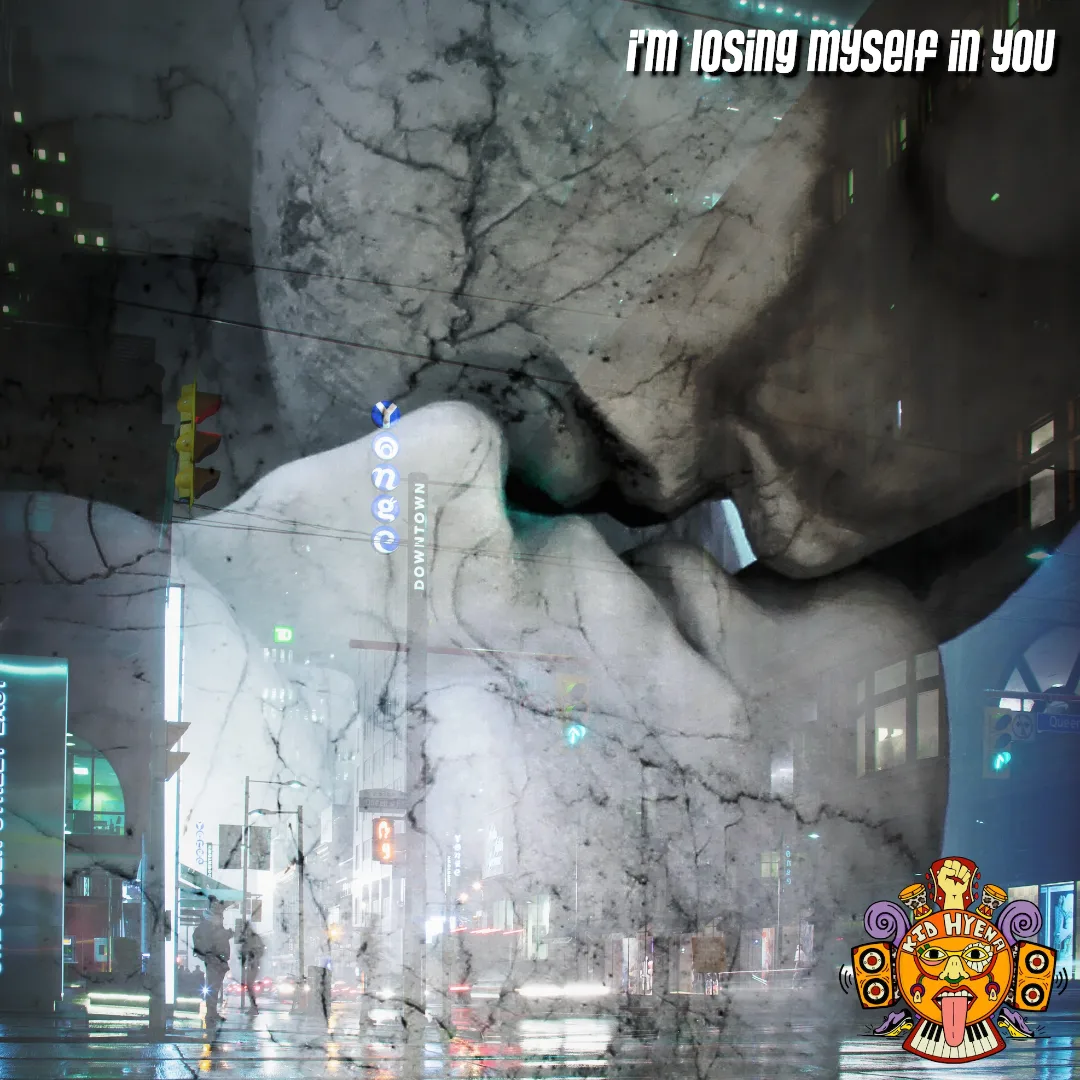 Hola, Hope you had an amazing August! 

Our 4th single "I'm Losing Myself in You" was released a couple of weeks ago on all streaming services and we hope you have been listening to it already, if not, make your way here, turn on the volume, and get lost with the bewitching melodies of deep passion & attraction.
This song has quite a long history as it was written in Barcelona in the early days when Matt moved there and was exploring of the city, which is so very inviting to have on your doorstep and at the same time it can feel like a big burst of intensity thrown into the mix of your life. He feels the city could easily be the lover in the song.
As a band the song took on many different shapes, we even had different incredible singers using their unique style to sing it. Specially I can remember Lethu, South African soul singer who would bend each and every note with a smoothness that made you feel as if you were floating on candy floss; and Sarita, a Spanish flamenco singer who was using the melodies with a very broken smooth and sharp edge which brought the song into new dimensions. For a while we had a version where the crowd were singing along throughout the whole song. But it was during the pandemic, missing the crowd input, when we were rehearsing for live streaming gigs, that this version came along. I started to explore with different effects on the melodica and that was the seed of the version you can hear today. Recovered once again for our live set, this is a very well received song which brings the audience closer to us with a smooth swing of the hips.
Whilst writing these words we are getting ready for the gigs in September (which you can find listed on a recent post on our socials - but we can't forget how fun, diverse and incredible August has been! With very different audiences but always very receptive, welcoming, attentive and joyful! So thank you to all of you for supporting us on this crazy journey that keeps us with our spirits up… always thirsty for more!
Thanks also to all the booking agents and promoters for having us at Outcider Festival, The Butcher's Dog in Wimborne & Poole, Mic Records in Brighton, the Ipswich folk at The Halberd Inn (with a special mention to Purple Loft), the beautiful wedding of Brian & Emma at The Banham Barrel in Norfolk, Sun & Moon Festival, The Winchester Gate in Salisbury & The Bell Inn in Bath!
If you have in mind a venue which would be suitable for us, please let us know as we always love travelling and discovering new corners of the country with its amazing people
Hope to see you at a gig!
X M & M X