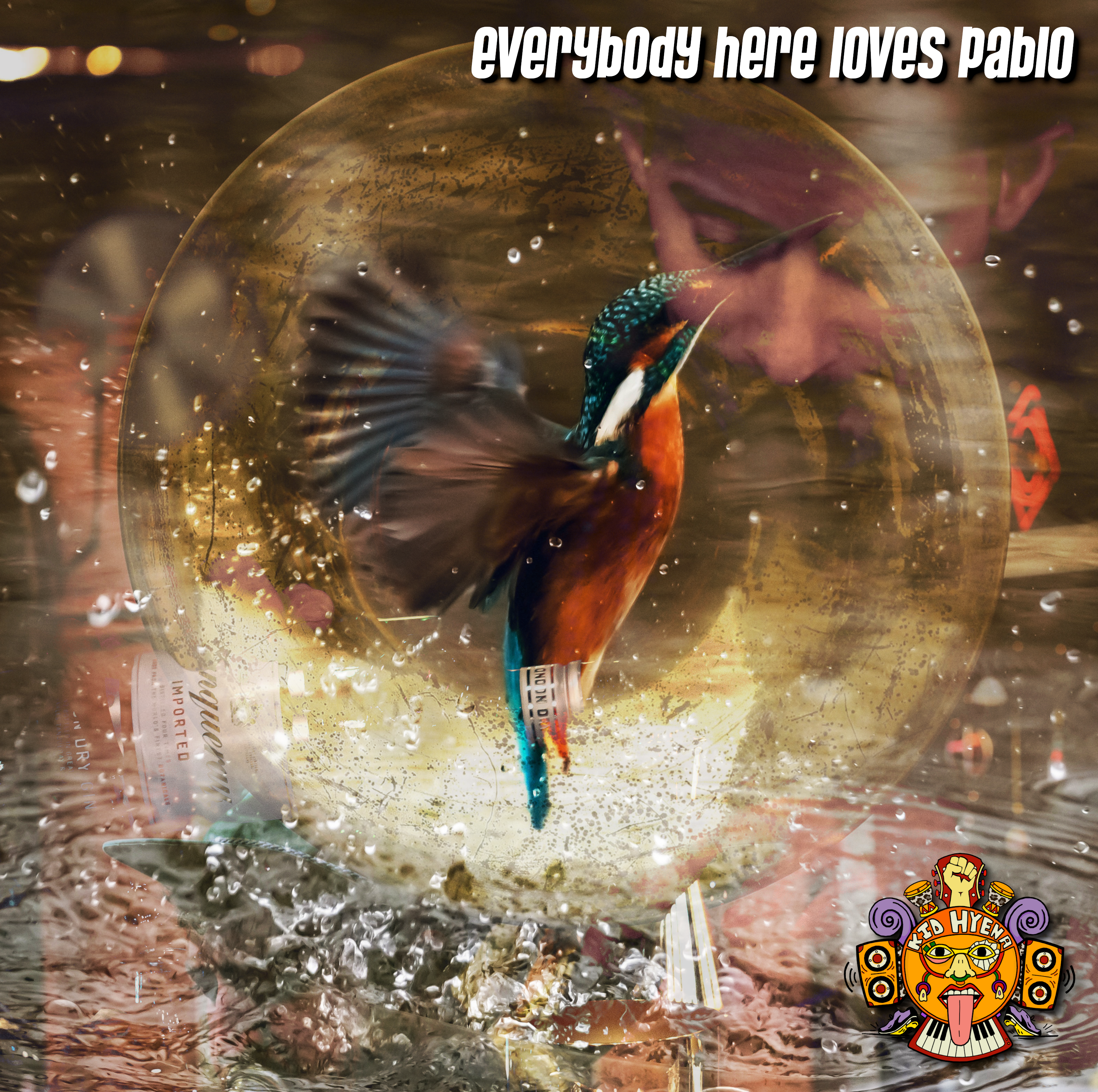 Hello Autumn souls!
We have been quiet for a while, busy in the background and on the road. So  excited to share news with you all.

Following the release of our new album 'It Takes Courage to be Happy' single by single, we have 2 new songs to share with you.

First one, crowd favourite 'Everybody Here Loves Pablo' is a song which has taken on many different forms before we settled on the version today. The lyrics of this song were written back when all the 'Brexit' issues started to appear on the forefront of the news. Matt, having been away from the country for many years, started to create the seed for these lyrics from a place of sadness and disappointment towards everything that was happening in the UK. Having finalised the lyrics, still in Spain, we had several goes at it with different sounds and set ups. It worked very well onstage, but we felt it never had its defined style that suited the words. It was only after coming back to the UK (already with Brexit in place), and after traveling around the country with our tour, that Matt rediscovered the people of his roots, and I had a chance to get to know this country and its people from a different perspective, to come to the understanding of how beautifully diverse and culturally rich the UK is. This country embraces difference and celebrates uniqueness in a way that not many other countries do. And with this feeling, the song of 'Everybody Here Loves Pablo', was reshaped to be a celebration of diversity. Now with an upbeat, festive and fun approach, the song is always received with a big smile on people's faces & dancing feet as they engage with that feeling of celebration.
The second song we have recently published is 'Path of Resistance'. This song was written during the pandemic, already in the UK. The initial seed of this song is very similar to the one you can hear today. The only difference is that when we wrote it, it was more of a mellow / soft approach. But once it got tested live, it felt crazy how the song was going through us with a particular force which we didn't at first recognise, and made the audience dance and bounce in a way that we hadn't expected. This caught us by surprise and we felt that the song was like a wild horse with it's own force, personality and energy pushing itself forward to it's own destiny . The lyrics are a call for not necessarily following the path that seems easy and that is presented in front of you, if not to dig deeper and to follow truly what moves you inside, what keeps your fire burning. This path will not always be necessarily easy, but when things get into place, it is full of empowerment and anything becomes possible. The lyrics are like a conversation that I am having with my younger self, encouraging me to follow my instinct, even though not always that would mean the most obvious thing to do.
So yes, when you can visit the streaming services - hunt our music down, turn up the volume, and immerse yourself with these songs! And even better, check our gigs list and come to listen and dance to them live!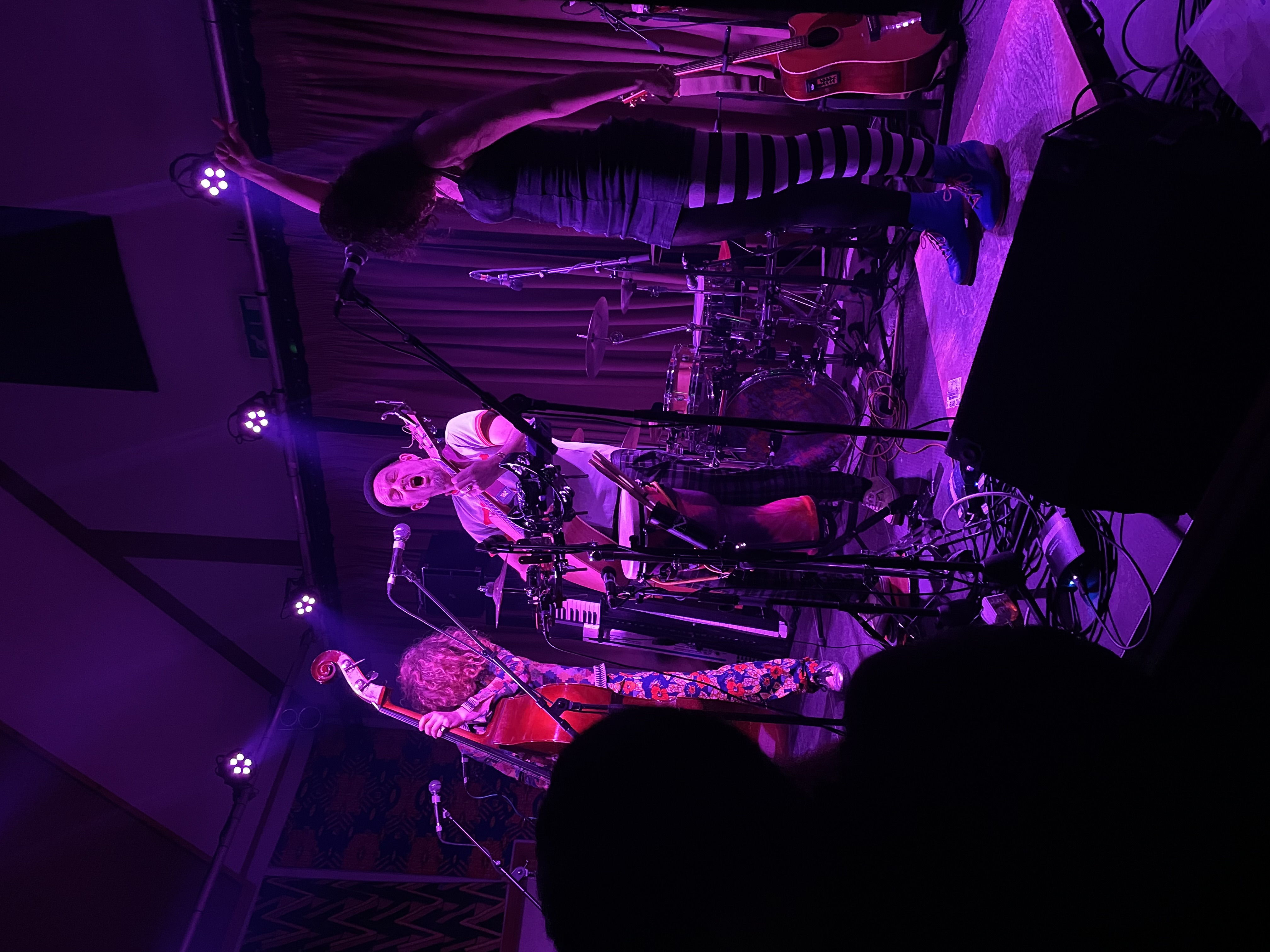 This takes us to another set of news, which is that Milo is not longer with us. Due to incompatible times and trickiness in rehearsing and gigging together, we have decided to go different ways. We would like to warmly say goodbye and if you have seen him play you would he brought truly innovative playing to the double bass this year. Also unseen and worthy of a massive round of applause was his ability to help keep the spirit of hitching alive and hitch to random corners of the Kid Hyena universe and in turn keep the gigs going.

On the other side, we welcome Dan, our new bassist, who has already been onstage with us once and that since he joined the band he has already transformed our sound, taking the music to a fresh new place. We are super happy to start this journey with him! We met Dan after a loud and fun gig at the Millbridge in Plymouth, just one day after we decided to part ways with Milo, Dan randomly came to our gig, and when we finished he approached us with a big smile saying he had loved the set and that he was a bassist!  A serendipitous encounter for sure!
Lately we've had a few great gigs with some new songs included in the set and presently as if from nowhere we've got another 7 we are working on. We've also recorded another two songs for the album 'A Tale of Two' and 'The Open Road', these will go live on streaming services in around three weeks but  for you lovely blog readers you can find them waiting here for you alongside the others in full HD rather than squashed, compressed versions that Mr Streaming delivers.

Final gigs of the year are in Plymouth, before we head off for some Barcelona winter sun (we hope)
Stay tuned!
X M & M X
P.S Are you from Plymouth or neighbouring towns ? villages? If so, Check out our sister project KABOOM! We have some great weekly workshops going on and a new courses starting.